Mať dobrý účes je ako mať najlepšieho priateľa!
25 apr 2017, 12:16 popoludní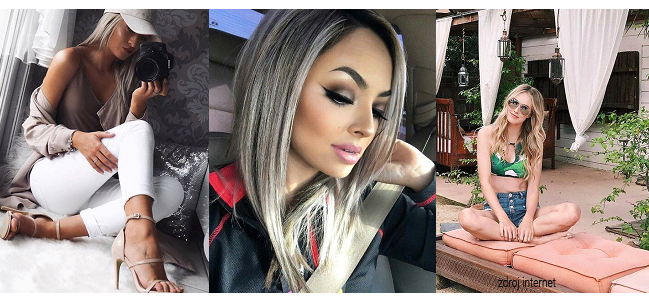 Mať dobrý účes je ako mať najlepšieho priateľa!
Hovorí sa, že najlepším priateľom ženy sú topánky. No nie je to presne tak. Topánky môžu byť skvelým dotvorením vášho outfitu, no to, kde sa zbiehajú pohľady všetkých okolo sa nachádza na vašej hlave.
Naozaj,
úšes je ako váš kamarát,
ktorý sa možno niekedy "prekecne" a povie o vás viac ako by ste chceli, no disponuje len s informáciámi, ktoré mu dáte. Máte zlý deň? Odrazí sa to na vašich neupravených vlasoch. Ste nahnevaná alebo podráždená, či sa vám dnes iba jednoducho nič nechce? To všetko o vás povedia vlasy. Alebo práve naopak ste šťastná, plná pozitivizmu a energie? V takom prípade doslova žiarite a vašim vlasom venujete väčšiu pozornosť. Presne to si všimne aj vaše okolie.
Malý trik
ako sa vyhnúť zvedavým pohľadom ľudí okolo vás, je udržovať vlasy vždy upravené, čisté a lesklé. Potom si nikto nevšimne, či máte na sebe staré tričko alebo vyťahané džínsy.
Buďte kráľovnou v každej situácií. Nie je ťažké vyzerať dobre, keď sa aj dobre cítite. Umenie spočíva v tom vedieť zaujať za každých okolností. Udržujte vaše vlasy vždy na jednotku a otázky typu: "Ako to len robí, že vždy vyzerá úžasne?" sa budú sypať jedna radosť. Kedysi som čítala jednu knihu, kde mi zarezonoval jeden citát. Každá žena je krásna vtedy, keď má správne držanie tela a pekne upravené vlasy.

Nebojte sa byť krásnou v každej situácií. Je to naozaj jednoduché! :)
Tak čo povedia dnes vaše vlasy o vás? :)